Internet Explorer support ending
As of January 1st, 2020, PlayNow.com no longer provides browser support for IE 11. If you choose to use IE 11 we cannot guarantee you will be able to login or use the site. We advise you switch to the latest version of either Edge, Firefox or Chrome.
Adventures Await in Europe for Victoria Resident After $500,000 Daily Grand Extra Win!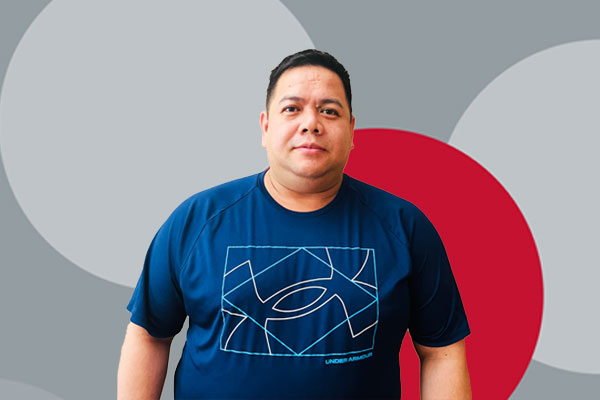 Congratulations Freddie!
A relaxing day at home watching TV wasn't in the cards for Freddie M, after learning that he won the $500,000 Extra prize from the June 12, 2023 Daily Grand draw, from a ticket he purchased on PlayNow.com.
"I was at home on my couch watching TV, I checked on my phone and saw the amount," recalled Freddie of the moment he found out he won. "At first I thought it was a glitch, but I checked my ticket [on PlayNow.com] and it confirmed the correct amount."
The Victoria resident was excited to tell his wife. "She didn't believe me at first, but she is very happy now!"
While Freddie is taking some time to decide what's next, he is hoping to go on a "nice big trip" to Europe.
On how it feels to win the lottery?
"I feel very at ease. I do not have any problems and I can spend a bit more freely."
Congratulations, Freddie! Wishing you and your family all the best!
Did you know that PlayNow.com is B.C.'s only legal online gambling website and the only whose profits go back to support provincial initiatives like healthcare, education and community programs? Lottery players on PlayNow.com can set up a subscription to customize and automate upcoming lottery purchases so that they don't have to worry about missing a draw.
So far in 2023, B.C. lottery players have redeemed more than $20 million in winnings from the Extra and more than $11 million in winnings from Daily Grand. Say 'Yes' to the Extra for the chance to win up to $500,000. The Extra is available with Daily Grand, Lotto 6/49, Lotto Max, and BC/49 at any BCLC lottery retailer or at PlayNow.com.
BCLC offers socially responsible gambling entertainment while generating income to benefit all British Columbians. Remember, play for fun, not to make money. For more information, visit GameSense.com.